BIOITHAS
Research in Medicine and Biotechnology
At Bioithas we are dedicated to research in Medicine and Biotechnology, more natural and respectful, both for people and the environment. Without ever losing the medical and scientific rigor that characterizes us, through the study and knowledge of the intestinal microbiota.
Our objectives in Medicine and Biotechnology research
What do we want to achieve?
The human microbiota is a community of microbial cells (bacteria, fungi, viruses) that reside throughout our bodies, but are particularly abundant on the skin and digestive tract. The main objective of Bioithas is research in Medicine and Biotechnology to contribute to generating knowledge about the relationship between the intestinal microbiota and health and disease , through:
The development of disease biomarkers based on the composition of the microbiota.
The creation of probiotic-based food supplements based on clinical studies.
At Bioithas we care about health and, through our products (probiotics and biomarkers) and scientific research, our goal is to improve people's quality of life and well-being.
WE ARE BIOITHAS
What is our added value?
At Bioithas, we carry out clinical trials in humans that guarantee the efficacy of the consumption of these food supplements
One of the biggest problems in the current market for probiotics is the absence of clinical trials in humans that demonstrate their efficacy. For this reason, it is essential to commit to making efforts to provide probiotics and other food supplements with scientific evidence that supports the clinical indications attributed to them.
To carry out many of these clinical trials, we work and collaborate with public and private entities and companies, such as hospitals and clinics, universities or laboratories, for the recruitment of volunteers and patients and/or for the performance of clinical analyses.
In the development of each product we have:
An extensive literature search.
Clinical study for the purpose of registering a patent.
We manage the license of the product developed with pharmaceutical companies.
Get your B2B license
We own several patents that can be licensed (B2B), developed from our scientific research.
I want more information
achievements and recognitions
We have been awarded
Awards in all editions of the annual congress
since 2017
Best Stap-Up Biotech
2019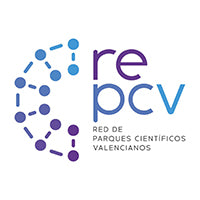 Horizon 2020 SME Instrumental Phase
since 2017
  Nº Expediente:  IMIDCA/2021/45  PROGRAMA: PROYECTOS DE I+D EN COOPERACIÓN (PIDCOP-CV) ACTUACIÓN: I+D EN COOPERACIÓN (PIDCOP-CV) 2021  PROYECTO: ...
Read more
  Nº Expediente: IMIDTA/2020/92 PROGRAMA: PROYECTOS DE I+D DE PYME (PIDI-CV) ACTUACIÓN: I+D PYME (PIDI-CV) 2020 PROYECTO: INVESTIGACIÓN Y DESARROL...
Read more