Get to know Bioithas: your trusted research center
An experienced team
Get to know Bioithas: we are a research center made up of a multidisciplinary team of pharmacists, biotechnologists, doctors and engineers, where our day-to-day work consists of developing new probiotic combinations that improve or serve as an adjuvant treatment for different pathologies.
Based on our previous research, we test our products in clinical trials, following the same procedure as a drug, in order to obtain objective and conclusive results for our products. In addition, on many occasions, we publish our articles in the most important indexed journals in the international territory.
What we do at Bioithas
At Bioithas we focus on the study of the composition of the microbiota and its alterations associated with diseases, generating innovative products based on this knowledge: probiotics and biomarkers.
We do all of this by putting great efforts into conducting clinical trials with our products, which guarantee their efficacy and quality.
In addition, we also carry out services for other companies in the sector, helping to promote scientific research.
Discover our products or what services we offer:
Our services
Store
Projects
Lines of investigation
Get to know Bioithas: we participate in and lead a multitude of research projects in the field of human microbiota.
Some of our lines of work whose investigations have been carried out or are in progress are:
1 – Study of the efficacy of probiotics and other nutritional supplements for specific pathologies.
Dermatology: Atopic dermatitis Psoriasis, Acne, Rosacea, Alopecia. Neurology: migraine, dementia. Oncology : breast cancer. Digestive: consumption of antibiotics, ulcerative colitis. Others : COVID-19, Fibromyalgia, Overweight
probiotics
2 – Study of the composition of the intestinal microbiota :
Differences associated with body weight
Disease-associated changes: ASD, Diabetes, Psoriasis, Atopic Dermatitis, Multiple Sclerosis, Head and neck cancer.
3 – Validation of biomarkers based on microbiota:
Multiple sclerosis
Head and neck cancer
Discover more information here:
Biomacadores
Our history
Research and clinical studies
Between 2015 and 2016, Dr. Vicente Navarro, CEO and Scientific Director at Bioithas, develops two important investigations with probiotics in skin pathologies , specifically, in psoriasis and atopic dermatitis. These scientific investigations result in two patents, which led to the need to establish Bioithas as a company.
From that moment on, various pharmaceutical laboratories became interested and contacted us to make new developments and, in parallel, we began to promote our own clinical studies in order to generate more knowledge in the field of microbiota and, finally, new probiotic products. and its associated patents.
If you want, you can see the Curriculum Vitae of Dr. Vicente Navarro:

CV of Dr. Vicente Navarro
Our common bond
The human microbiota
In this field there are numerous and recent studies and investigations that relate said microbiota with the health and disease of the individual.
Currently, there is a need to find personalized treatments where a common therapy for all patients does not work correctly, which has determined the importance of seeking specific and individualized solutions.
All this is in the crosshairs of both technology companies and health authorities.
We use this knowledge to develop, within various pathological lines, disease biomarkers on the one hand, and on the other, probiotic products that can act by modulating this microbiota and, consequently, improving the health of the patient."
Awards and honours
Our effort is rewarded
Our scientific research, as well as our innovative business activity for the development of products, has resulted in several organizations and institutions recognizing us for the great effort made: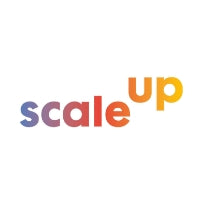 Winners of the Scale Up Program in the Valencian Community of the CEEI and IVACE
November 2021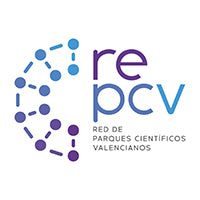 Award of the Network of the 5 Valencian Science Parks. Best start-up.
December 2019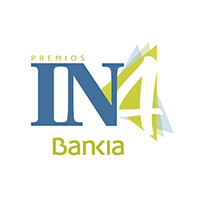 IN4Bankia awards finalists for the best SME in the province.
November 2019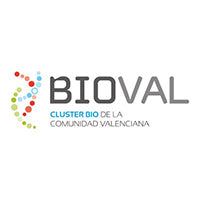 BIOVAL Award. Best start up in the Valencia Region.
October 2019
National award in all editions of the annual congress for the best clinical research work.
from 2017 to 2021
Support that they have offered us
To help us continue carrying out research projects, Bioithas has received some grants from public bodies:
  Nº Expediente:  IMIDCA/2021/45  PROGRAMA: PROYECTOS DE I+D EN COOPERACIÓN (PIDCOP-CV) ACTUACIÓN: I+D EN COOPERACIÓN (PIDCOP-CV) 2021  PROYECTO: ...
Read more
  Nº Expediente: IMIDTA/2020/92 PROGRAMA: PROYECTOS DE I+D DE PYME (PIDI-CV) ACTUACIÓN: I+D PYME (PIDI-CV) 2020 PROYECTO: INVESTIGACIÓN Y DESARROL...
Read more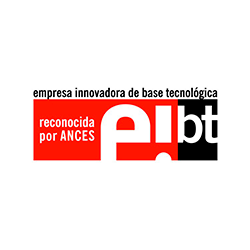 ANCES
National Association of Spanish CEEI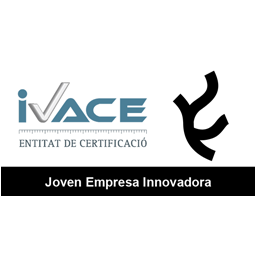 IVACE
Valencian Institute of Business Competitiveness